Cool Tools: Blending Hand Drawn Art with pixsy
---
Bitsy is a super simple game development tool and, as such, has some limitations. Fortunately, a number of folks who love the tool have developed hacks to achieve additional results — one of which is pixsy by ruin. Pixsy is essentially a program that converts any image (a photo or sketch) into pixel art.
Here's how I've been using it in What Lies Underneath.
---
Most of the art for What Lies Underneath was developed within the Bitsy game maker itself. However, for a few emotionally heavy moments, I wanted to create a kind of cut scene that provides more visual detail.
For the purposes of these moment, I go through a multi-stage process to create the scene. First I pull up a number of references and hand sketch a general outline of the image I want to create. I want this image to be fairly basic, because clean lines help to get the image closer to what I'm going for.
Here's en example of one of the sketched that I created: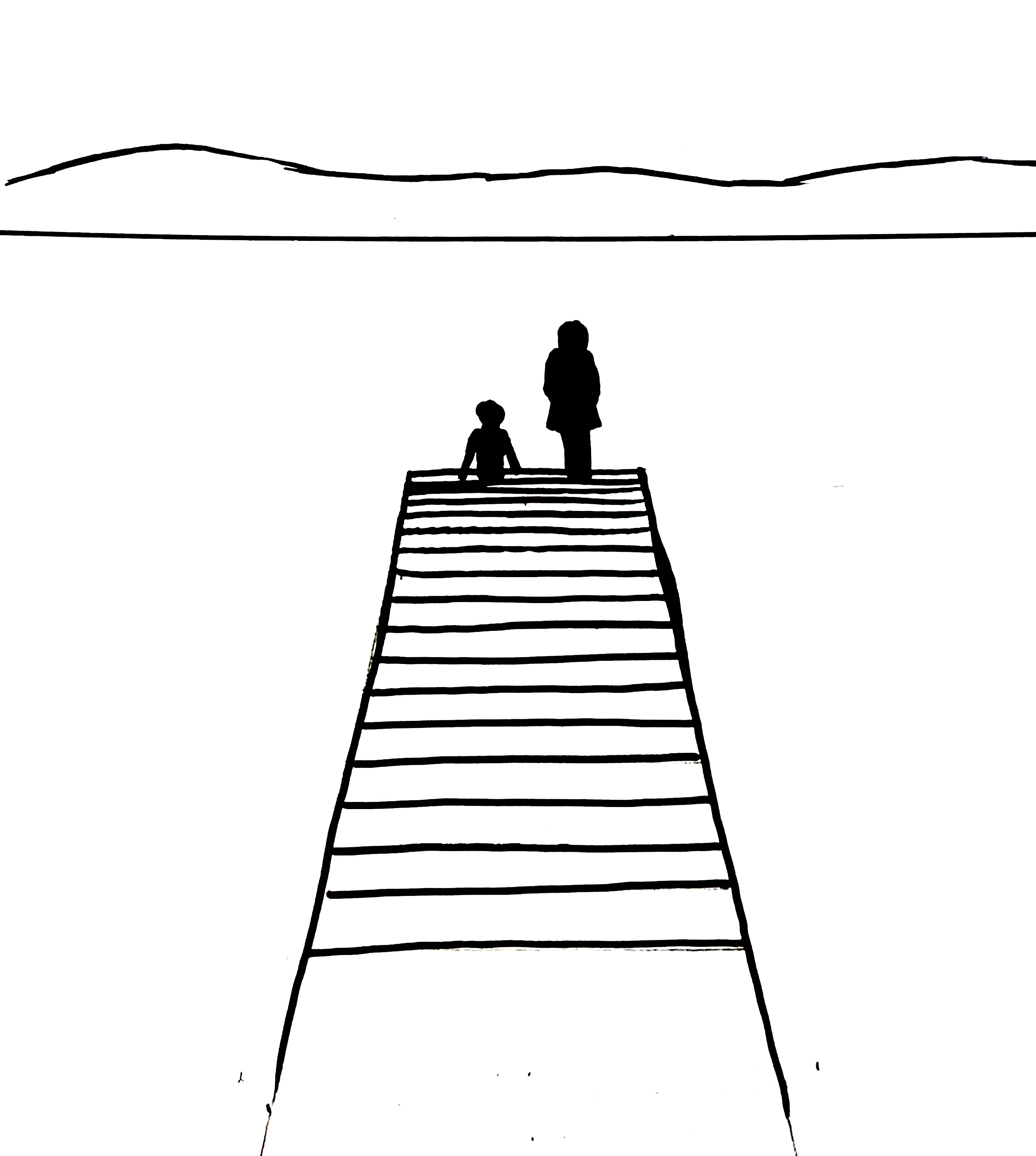 Once I have the sketch I process the image through pixsy, which allows the user to adjust the brightness levels and the amount of dither (which I did not use).
With the pixel version of the image, I bring it back into the Bitsy game maker and begin to adjust the details and textures, bringing it closer to the final image that I have in mind. I may also add animation, depending on the image.
Sometimes, those details are very complex, as in the case of this image.
The end result turns out into something like this: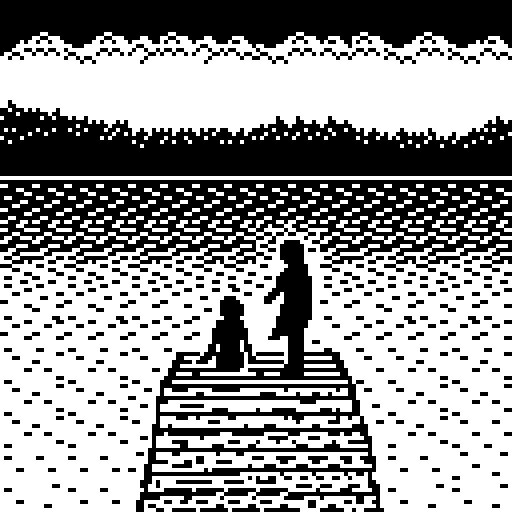 I'm not sure that I would go through this process for every game, but for this one — it's accomplishing exactly what I want to accomplish — and it's a ton of fun.
Let me know if you have questions.
Comments
Log in with itch.io to leave a comment.
Wow, this is really cool. I've never considered turning a pre-existing image into pixel art before, thanks for sharing.
Thanks for sharing the process! I've tried using pixsy myself, and it seems really cool. It's really nice to have a simple way of translating your hand-drawn images into Bitsy.
Yeah, it's a fantastic tool. There's so many other good ones, too, that I'd like to try out.
Very cool! Thanks for sharing your process. One of these days I'm going to get around to exploring Bitsy myself lol.
It's such a fun development tool — and it is consuming all my free time. lol.
Probably it would have been smarter to have started with a simpler game. It's possible to make one in a single room — but mine is like dozens of rooms large. (I just can't help myself.)